Posted by
Jane Doe
on
Low Rates, High Competition Fuel Lightning-Fast Home Sales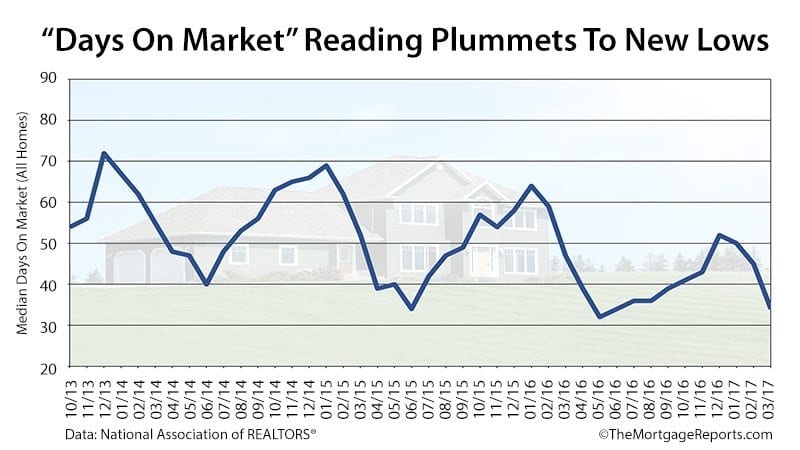 Are Homes Selling Too Quickly?
The housing market is on fire.
Stiff competition is defining 2017 thus far -- multiple offers and even bidding wars are becoming the norm, not the exception.
Falling rates have helped fuel quick home sales. As 2017 began, rates appeared to be heading toward 4.5%. Instead, they fell below 4% for the first time this year.
Home sales are taking off, hitting a 10-year best in March, at an annual rate of 5.71 million units. That is only bested by an ultra-strong February more than a decade ago.
For home buyers, it could be time to enter the market. Prices are rising, and it does not look like competition will cool off in 2017.
Click to see today's…
1290 Views, 0 Comments